WELCOME BACK MEGAN!
Physiotherapist Megan Abbott is excited to return to the clinic on January 3rd 2022 after the birth of her second baby. During her maternity leave Megan completed several advanced level courses to specialize in pelvic health physiotherapy. Megan has completed training in the assessment and treatment of: urinary incontinence, pelvic organ prolapse, pelvic pain, diastasis rectus abdominus (DRA) and pregnancy-related pelvic girdle pain. She has also completed additional training in cesarean birth recovery, postpartum return to running and labour & delivery maternal support.
Megan's journey into pelvic health was motivated by the birth of her two children after which she experienced the benefits of pelvic floor physiotherapy in her own postpartum recovery. Megan is so excited to share her knowledge and support all her clients in their pelvic health rehabilitation.
If you have any questions about pelvic health, are looking for guidance on postpartum return to activity or help with birth preparation, please reach out to Megan! She will be in the clinic Mondays 9-6, Wednesdays and Fridays from 9-5.
- - - - - - - - - - - - - - -
We are also excited to let you know that Dr. Meg Robinson has extended her hours!
She will be in the clinic on Mondays 9am - 2pm, Tuesdays and Thursdays 1pm - 7pm, Fridays 9am - 2pm and everyother Saturday 8am - 1pm.


---
Since 2001, Westmount Physiotherapy & Rehabilitation has been providing residents of Hamilton, Ancaster, and surrounding areas with patient-focused treatment in a friendly and welcoming atmosphere.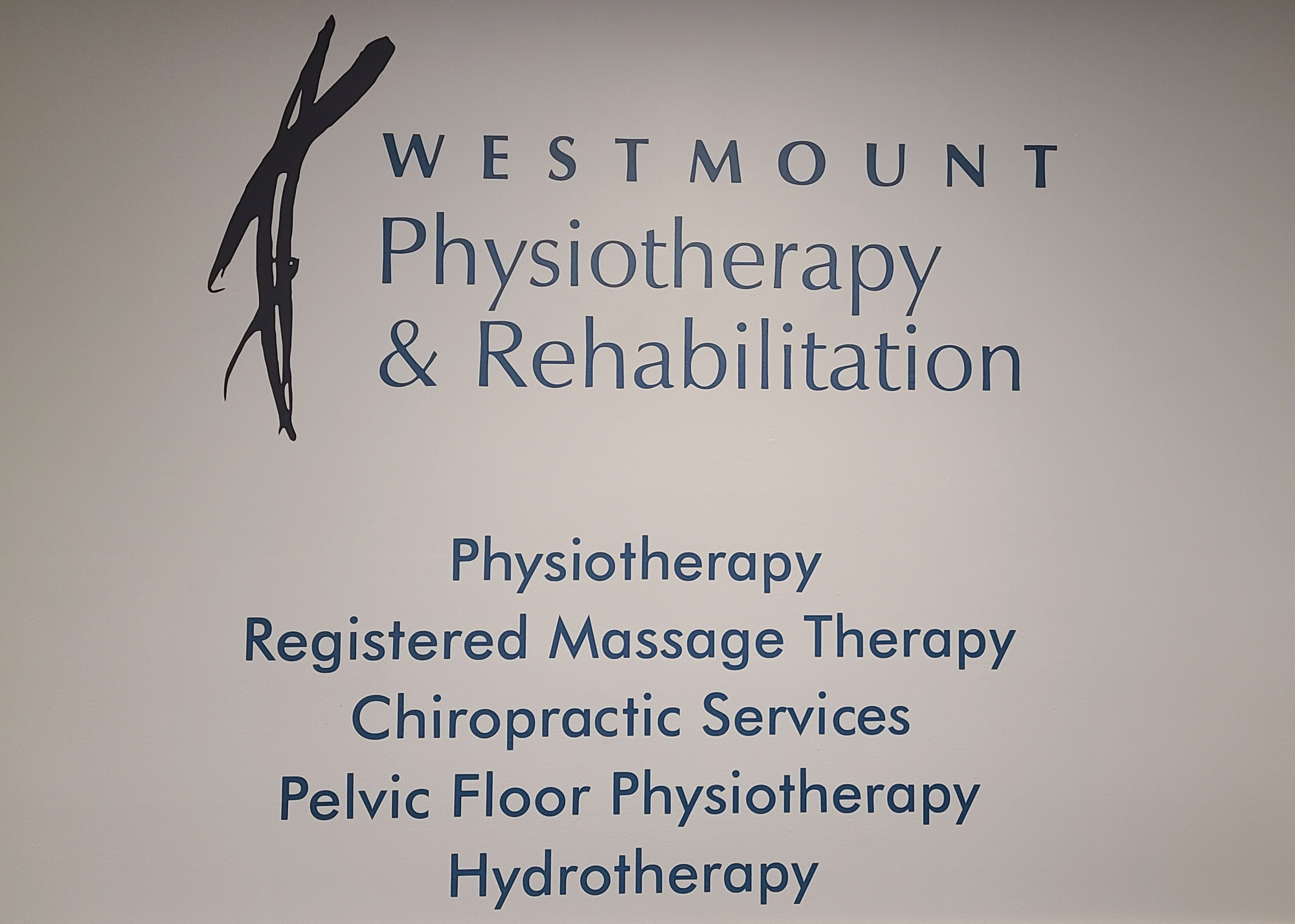 We are distinguished by our holistic focus which begins with a very comprehensive assessment followed by a very patient-focused treatment plan.
Westmount Physiotherapy & Rehabilitation prides itself on:
Our client-centred individualized care provided to each and every patient. Our friendly and welcoming rehabilitation team and clinic.

Our experienced, skilled, knowledgeable Registered Physiotherapists.

Our multi-health approach which includes the collaborative effort of physiotherapists, physiotherapy assistants, kinesiologists, and Registered Massage Therapists.

The treatment and services we provide which include: Acupuncture, Custom Knee Bracing, Products, Physiotherapy, Chiropractic, Pelvic Floor Physiotherapy, and Registered Massage Therapy.

Our involvement and love for our community
Our clinic is easy to access in the Westmount Community Health Center. We offer free parking and are fully wheelchair accessible.
Ancaster & Hamilton West Mountain Physiotherapy
Clinic Hours
Mon - Thurs: 7:30am - 8pm
Fri: 7:30am - 6pm
Sat: 8am - 1pm